Montrose Bay High School Newsletter - Term 1 Week 3
Principal's Report
A big thank you to MBHS community for the warm welcome that I have received over the past few weeks since joining the school, it has been a whirlwind start with lots of getting to know you conversations and finding out structures and processes. The students have been welcoming and quick to give their opinions on what we can do to support the improvement journey at MBHS.
Some community members will be aware that my previous principal role was at Austins Ferry Primary so it has been fantastic catching up with former students who are now in leadership positions at MBHS. Together with our school community I am excited about what we can achieve over the coming years and am looking forward to the challenge ahead. A little about me for those who were not connected with AFPS
- I have been teaching for around 18 years
- Senior staff roles at Bowen Road and Fairview
- 3 years overseas teaching (1 Year in UK and 2 years at an International School in Taiwan)
- Principal at Rokeby Primary (2 years) and Austins Ferry Primary (5 years)
- Married with 3 children, enjoy riding, running and beach time with the family
2023 new staff and their roles:
Kumudu Stewart (AP) – Clarence High School (Year 8 AP and school wide reading inquiries)
Samantha Crust (AP) – Hobart City High School (literacy, learning plans and special needs)

Patrick McLean (Teacher Year 10 Science) – New Norfolk High
Alex Last (Support Teacher) - Hobart City High School
Penny Struss (Teacher Year 7 English and HASS) – New Norfolk High
Shelley O'Reilly (Teacher Year 9 and 10 Geography) – Relief various.
Greg Anderson (Teacher Outdoor Education) - Hobart City High School
David Yang (Teacher Year 9 Maths and Science) – Mount Isa School of Air
Judy Hunter (Teacher FLO) – Blackmans Bay Primary
Caleb Franks (TIPP Intern Year 9 Maths and Science) – UTAS
Positive Behaviour Support
Our focus in 2023 is to ensure students are focussed on teaching and learning. This week a parent/carer letter was sent home to outline our revised structure on supporting students to remain in class focused on learning, we have also had a major push regarding uniforms and self-exits from class. I have also attached the letter sent out previously to this newsletter for anyone who missed it.
Welcome BBQ
Wednesday afternoon saw us hold our first parent/carer event for the year, the weather was perfect and many community members voted with their feet by engaging in the event. During the afternoon there were opportunities to listen to some of our talented students display their music expertise supported by Mr Stone. The bands were amazing, and we look forward to more performances in the future. There was also an opportunity to provide feedback and insight on our school and what our community value and want to see more of. Senior Staff manned the BBQ and kept the crowd well fed throughout the event.
From the feedback we received there is lots for us to think about and plan for moving forward, we hope to hold many events across the year to showcase our students work and engage the wider community.
Moving forward I would love to hear from more parent/carers around what is important to them at MBHS to support our future planning and improvement journey.
Mr Nicholas
Principal
School Association-Montrose Bay High
Hi all and welcome to a New Year,
We're off to a fresh start with a new Principal so welcome to Tim Nicholas. It was great catch up with him and other staff members at the recent Family Welcome BBQ. We look forward to working with Tim as the year progresses.
As always if you have anything that you would like to know about the school a great way is to meet with us at the regular School Association meetings . Our next meeting is on 21st March 2023 at 5:00pm, please come to the front office. We would love to see new faces especially if you are a parent of a new student
Mr E Patman on behalf of the School Association
Grade 7
Grade 7s are off to a great start to their time at Montrose Bay. Students have met all their teachers, learnt their timetables and how to make their way around the school. We are focusing on being respectful of others and focusing on our learning. Students have been practicing for the Athletics Carnival next week and are really excited about finding out which house they are in and giving it their best effort. Science classes have been learning about how to be safe in the laboratories and the different types of equipment they will be using throughout the year.
When asked what the best part about starting at Montrose has been, some student responses have been:
"Meeting new people"
"Mr Phillips"
"The teachers are great"
"All the new subjects we get to do are cool"
"We get to learn interesting things"
"Making new friends"
Mrs Clifford
Year 7 - AP
Grade 8
In Year 8 we have made a fantastic start to the new year. Our students have all approached their learning in a settled and determined manner. It has been wonderful to see our students return and continue to develop their friendships from last year while also making new and exciting ones.
With a new year comes a change in staff that will be working with our students. As excited as the students were on the first day our new staff were just as excited. Joining our team this year are Jimmy Dodd, working with 8A, Alison Quilliam in 8C, Laura Campbell and Lucy Nolan in 8D. All taught at MBH in 2022 so they will all be familiar faces.
Continuing on from last year we have Josh Hedley-Williams in 8F, James Farrands in 8B and Maria Daglas who will be working with us in 8E before she departs at the end of the term on an overseas adventure. Also continuing on but also helping Maria in the 8E Connect class is Abby Stacey who worked with a lot of our students in the Health and Wellbeing space in 2022.
I would like to take this opportunity to welcome our new Assistant Principal, Kumudu Stewart, to our team at Montrose Bay High. Kumudu comes to us from Clarence High and has already forged many strong relationships with our students.
On behalf of myself, Kumudu and the rest of the Year 8 team, we look forward to working with you and your family to ensure your child has a positive and engaging experience in 2023. Please contact us with any concerns you have or if you feel there may be information that our staff need to know in order to support your child.
Mr M Rice
Year 8 - AST
Grade 9
It was nice to welcome the Grade 9 students back from the summer holiday period. The students have been enthusiastic to get back into the school routine of classroom learning, socialising with their peers, and reconnecting with their teachers.
We would like to welcome Greg Anderson, David Yang, Caleb Franks, and Dr Shelley O'Reilly to the Montrose staff. They have been a fantastic inclusion to the Grade 9 team, providing different backgrounds and skills to ensure the students are putting their best foot forward in the classroom.
It has been a busy start for our students in their different learning areas. For Term 1, students will be focusing on measurement and the fundamentals of atomic structure in Maths and Science. In English and History, students have been learning about the impacts of colonisation in Australia, whilst Health and Physical Education classes have focused on the skills required for the upcoming athletics carnival alongside some work on adolescent health.
As a reminder, we would like to reiterate to our families and students that we are focusing on calm and orderly learning spaces for our students and have introduced new processes that will allow the students to be successful learners and maximise their time here at Montrose Bay High. If you have any questions or would like any clarity about these processes, please feel free to reach out to us.
Mr L Rice
Year 9 - AST
Grade 10
Grade 10 students have made a positive start to 2023. It is very pleasing to see so many smiles on faces and students enthusiastic to learn. Most students have already received their leavers hoodies and polos, and students are proudly wearing these around the school. For those that are yet to have ordered these uniform items please see your Grade Coordinators before next Friday – 3rd March.
Grade 10 students have many opportunities to take on leadership roles within our school. Those who were elected as Student Leaders at the end of last year have already participated in their first meetings and are busily preparing fundraising events. We would like to congratulate Lucy Taylor on being elected as President, Theo Patman as Vice President, and Matilda Smith as Treasurer. House Captain nominations are currently open, and these positions will be finalised in the coming days.
In Health and Physical Education classes students have been working on building their skills for the upcoming Athletics Carnival. These range from throwing javelins and high jumping to running in relay teams, and the excitement for their final school Athletics Carnival is very evident amongst the Grade 10's. We wish all those students participating next Thursday and Friday the best of luck!
Grade 11 - 12
MBH Year 11/12 Program
2022 kicks off our third year as an Extension school. This means that we now offer a program for year 11 and 12 students to gain their Tasmanian Certificate of Education through studying full time with us or as a Shared Enrolment student; studying part time at MBH and part time at one of the other schools within the Derwent Collective.
This year, as well as offering core subjects such as Math and English, we are offering Introduction to Sociology and Psychology and some opportunities for students to do short courses throughout the year.
Our focus so far this term has been to ensure that each of our students is enrolled in subjects that will support them in gaining their TCE and enrolling them in subjects that enable them to gain the skills and knowledge they will require for their future career.
If you would like further information about our Year 11/12 program please contact Danni Bewley.
Year 11/12 Team
Mrs Bewley Ms Quilliam Mrs Leder Ms Officer
Year 11/12 AST Teacher: English Teacher: Intro Teacher: Math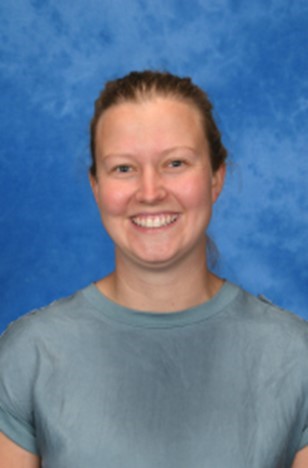 Dates to Remember
| | |
| --- | --- |
| 27th February | School photos |
| 2nd March | Day 1 - Athletics Carnival (Period 3 & 4) |
| 3rd March | Day 2 - Athletics Carnival (All Day) |
| | |
School Notices
REMINDER - STUDENT VALIDATION FORMS

Validation forms provide the school with important information regarding your child. Forms were sent home with students in Week 1. If your student has not returned their form could you please do this as soon as possible.
School App
Please sign up for our new school app. Below is a step by step instruction on how to download