Montrose Bay High School Newsletter - Term 1 Week 3
Principal's Report
Dear Families,
Welcome to our first newsletter for the year! Our newsletter comes out every three weeks and is emailed to our families that are on our email list and is also uploaded to Facebook and available in printed copy at our front office. We also celebrate learning and share news everyday on our Facebook account and reminders on the digital signage on the Brooker Highway.
It has been a very settled start to 2022 considering the unknown of what the media thought might happen when students returned to school with our state borders open. As I type this newsletter today, we have six positive student cases who are all self-isolating at home and one teacher. We have a further five students self-isolating at home as close contacts from members of their own family.
I am pleased to say that in 2022 we are fully staffed for the first time in two years which is a huge relief considering 23% of schools across the state are understaffed at the moment. With the complications that 2022 Covid has brought that's a great result for our school and most importantly our kids.
In 2022 we have grown in our enrolment from 581 students last year to 625 students this year. This has meant we have had the opportunity to welcome some new teachers to our school.
Aoife Nicklason – 9 Jimmy Dodd - 9
Grace O'Brien - 9 Zach Griggs - 10
Hamish Bruce - 10 Abby Stacey - HWB
Liam Rice – 8 AST Matt Rice – 7 AST
Warren Hancock – Packages of Learning
We have also grown our team because we have significantly increased the number of specialist subjects that we offer our kids.
Grade 7 Specialists: Foods, Materials Design and Technology, Drama, Digital Technologies, Music and Art, 24 Carrot Garden Program.
Grade 8 Specialists: Materials Design and Technology, Music, Drama, Academic Humanities, Adventure Skills, Robotics, Art, Foods, Photography, STEM
Grade 9/10/11/12 Specialists: Concert Band, Creative Wood, Art Studio, Drama – Production, Sport and Recreation, Environmental Science, Health and Fitness for Girls, Animal Studies, LOTE, Media Production, Photography, Maths Extension, Rock Studies, Creative Materials, Catering, Creative Metal, Asian Pop Culture, Dance, Sports Science, Ancient Civilisations, Film Studies, STEM, Audio Design, Advanced Art, Foods, Strength and Conditioning, Digital Technologies, Creative Writing, Athlete Development Basketball, Outdoor Education, Packages of Learning Construction.
With our growth in numbers, being fully staffed and our new four lessons per day structure which has our lessons being 70 minutes long instead of 3 x 100 minutes. It has allowed us to open more specialist lessons for grade 8, 9, 10, 11 and 12 students to choose from and over the week students have 20 lessons per week instead of fifteen.
Grade support Structures
We have tried in 2022 to keep our grade support structures the same as 2021 with our Assistant Principals and Advanced Skills Teachers going up with their students. These people along with your child's Connect Teacher are your first contact point with our school. You can reach simply by calling our school office.
Grade 7: Frances Cole AP and Matt Rice AST
Grade 8: Ella Hansson AP and Liam Rice AST
Grade 9: Sam Cure AP and Eli Luttmer AST
Grade 10: Johnathon Cook AP and Jamie Kieliszek AST
As principal, I am really excited and looking forward to 2022 for us as a whole school community to build on the work of 2021 and have some clearly communicated priorities for all of our learners, students and teachers.
Our 2022 School improvement priorities focus upon:
Effective collaborative teams (CPT's) in Core and specialist learning areas using a Data Wise approach to school improvement.
A wellbeing for learning priority that encompasses embedding our Term 3 and 4 priorities around SWPBS, Attendance, Governance structures, and the creation of our quality teaching and learning framework.
All learning areas having clear scope and sequences that encompass the achievement standards, big ideas and links to common assessment tasks connected to our inquiry cycles in literacy and numeracy.
2022 School Improvement Priorities
Wellbeing for Learning
Numeracy – Number inquiry
Literacy – Reading inquiry
As always please keep in touch with our school and follow our journey on Facebook and through our school newsletter and school app product. Our website is also in the process of being updated and should go live in the next week or two.
Duncan Groves
Principal
School Association - Montrose Bay High
Grade 7
What a busy 3 weeks we have had in Grade 7! Only a mere 12 days ago we all meet in the PAC Courtyard nervously, wide-eyed and ready to embark on the next four years at Montrose Bay High. In this time, we have met so many new people that we can share a laugh with, get lost in the big school together or someone to learn with. We have also met our supportive staff team which include Miss Frances Cole- Assistant Principal, Mr Matt Rice- AST Grade 7, Mrs Paige Barnes- Grade Support, our Humanities team Mr Jim Farrands, Miss Jess Dywer and Miss Layla Homewood, our Maths and Science team Miss Maria Daglas, Mr Josh Headly Williams and Mr Dylan Archer and these are just our core people. Next newsletter we will introduce you to our specialist teachers, Health and Wellbeing teachers and support staff.


One opportunity Year 7 have this term is working in our school garden on a Friday with Evie and Andy to develop our knowledge of plants and gardening but also taste new foods picked straight from our own garden. We are very grateful to be partnered with the 24 Carrot and Landcare programs to learn together and work as a team throughout the term. We are really looking forward to cooking in the pizza oven towards the end of term however, for now, each class is tackling the weeds that have taken over during the summer. We look forward to giving you a garden update throughout the term.


Gardening with Grade 7
Prev
Showing images
1 - 8
of 15
Next
Grade 8
Year 8 students have settled into their learning spaces and are building strong positive relationships with their new teachers. They have started the year prepared for learning and keen to try out their new elective subjects. It is pleasing to see the level of engagement in learning students have shown so far. Keep it up!

This term in HASS (History and Social Sciences), students have started learning about the Viking Age. Students have been learning about the difference between historical facts and myths, what life was like in Scandinavian countries and exploring the impact of Viking society on life today.
Grade 9
Year 9 have made a fantastic start to the year as students and staff alike have settled back into the routines of school life. The Year 9 team have welcomed Ms. Aoife Nicklason, Mr. Jimmy Dodd and Mrs. Grace O'Brien to Montrose Bay High School and we look forward to continuing to connect and work with other members of the Year 9 teaching staff - Mr. Ryan Pugh, Mr. Isaac Lillico, Mrs. Sarah Logie, Mr. Sam Ross and Mr. Jonathan Stone. We have a continued focus on students working hard by remaining in class, keeping electronic devices off and away all day and demonstrating the Montrose Mindset in everything we do. We have an increased focus on students' preparation for school and wearing school uniform.
In each of our newsletters, we will provide you with information regarding what your child is learning about at school. This week, we have a particular focus in Science and Mathematics. In Science, the year has kicked off with a look into the digestive system. Students have explored how temperature affects the efficiency of enzymes in the laboratory by using milk and vinegar. Over the coming weeks, they will use practical and theoretical lessons to explore the form and function of the circulatory system and the immune system. In Mathematics, the focus for the term is number. Students are using the four operations to solve problems with positive and negative integers. They are using multiple ways of expressing whole and part values. Year 9 students are also practising solving worded problems and applying their knowledge and skills to real world scenarios.
We look forward to Year 9 students continuing to represent themselves to their best of their ability in all aspects of school life, including the upcoming Athletics Carnival next week.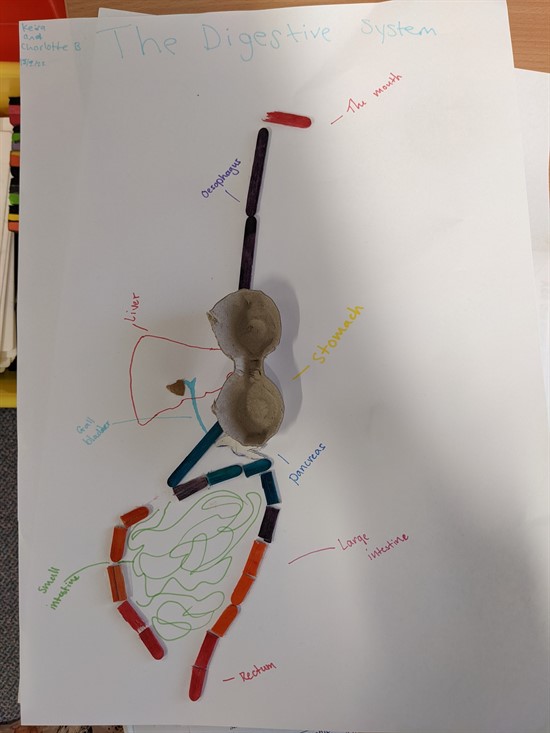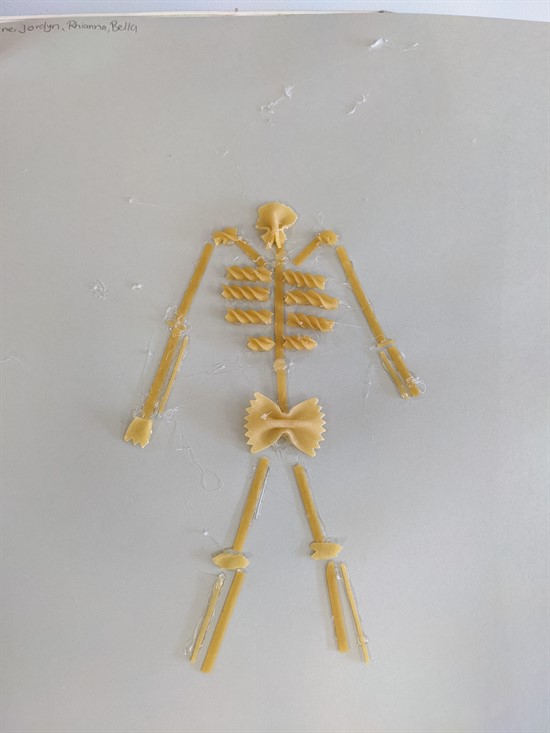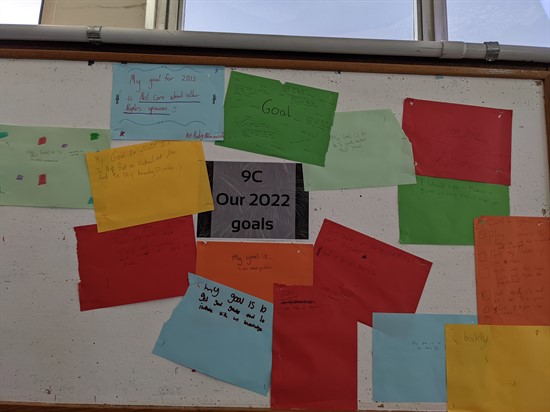 Grade 10
Grade 10 students have begun important work across all their classes on developing the personal skills of empathy: understanding others and putting yourself in other peoples shoes. Aligned with The Resilience Project, a major national educational partner, students are engaging in weekly lessons around Social and Emotional Learning designed to enhance their wellbeing. Research shows that students who have an extensive range of strategies to support and regulate themselves to be more mindful of their environments achieve higher levels of success not just in the academic side of school, but also in friendships and working relationships. Recently, they have looked at how performing random acts of kindness can increase empathy for others, and how to practice being an active and compassionate listener. Grade 10 staff are now challenging students to put these skills into daily practice so that students can reap the rewards that increased mindfulness can bring.
Year 11 and 12
MBH Extension School – Year 11/12 Program
2022 kicks off our second year as an Extension school. This means that we now offer a program for year 11 and 12 students to gain their Tasmanian Certificate of Education through studying full time with us or as a Shared Enrolment student; studying part-time at MBH and part-time at one of the other schools within the Derwent Collective.
This year, as well as offering core subjects such as Math and English, we are offering Introduction to Sociology and Psychology and some opportunities for students to do short courses throughout the year such as Career and Life Planning, ICT, First Aid and Financial Literacy. We have also kicked off our first VET program, working with the Pharmacy Guild of Australia to run Certificate II in Community Pharmacy.
Getting their Certificate II in Community Pharmacy will enable students to gain employment as a Pharmacy Assistant and is also the first step in working towards a career in Community Pharmacy. As a part of the course, students will have the opportunity to participate in 1 day a week of work placement from Term 2 onwards. Students in this course have dived into their work and will soon be starting to organise their work placements at local pharmacies.
Our focus so far this term has been to ensure that each of our students is enrolled in subjects that will support them in gaining their TCE and enrolling them in subjects that enable them to gain the skills and knowledge they will require for their future career.

Your go-to guide to rapid antigen tests
24 Carrot Garden
We are proud to announce that we have now partnered with MONA for the next four years as a 24 Carrot Garden school one of only four high schools in the state. We look forward to a fruitful relationship as we move into combining our garden, kitchens and the arts.
School Notices
All visitors to Montrose Bay High must sign in via our Visitor Sign in Book at the front office. You must include your mobile number for COVID tracing requirements. You must also scan the QR code(available in the front foyer) to stay safe with the "Check in Tas" app.
Student Absence
If your student is absent from school for any reason please notify us as early as possible. You can do this via:
phone - 6208 2666
text message - 0418 137 500

If you need to collect your student early for any reason our student admin staff would appreciate if you send a note in the morning rather than just before you arrive.
A reminder that students must not use their phones during the school day. If a student needs to go home sick please remind them to go and see their Grade Leader or office.
Canteen Payments
If your child is ordering food from the canteen, the payment MUST be made via either cash or card, we are unable to accept payment using a phone.
School App
Please sign up for our new school app ready for 2022. Below is a step by step instructions on how to download.
Term 4, 2021 - Dates to Remember
| | |
| --- | --- |
| 2nd and 3rd March | Whole School Athletics Carnival |
| 7th March | School Photos |
| 29th March | Inter-high Athletics Carnival |
| 14th March | Public Holiday - Eight Hour Day |
| 7th April | Immunisations |
| 14th April | Student Free Day |
| 15th to 1st May | Easter Holiday Break |